R&G Family hotel,Nesebar, Bulgaria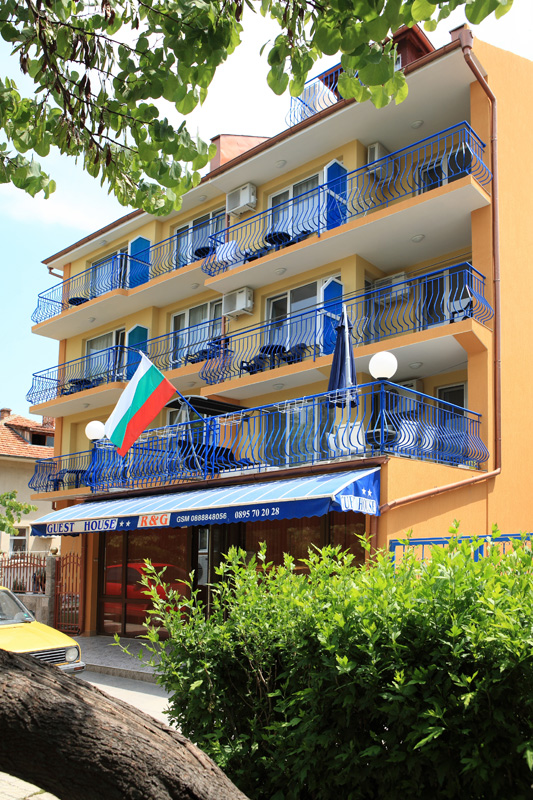 RG
family hotel is located in Nessebar, 200m far from the South beach.
The hotel is situated on quiet street, only 300m from the neck to the
Old town of
Nessebar
. In front of the building there is a small garden with playground for children. The location of the family hotel contribute to calmness and silence, and nearness to the Sunny Beach Resort offers variety of entertainments for everyone. The guests accommodated in Family Hotel RG have at their disposal 6 double rooms, 2 double rooms (for 2+1 people) and 2 studios. The studios could also be used for 2+2 people.
RG hotel is appropriate to summer family holiday and holidays for group of friends.
RG family hotel – Your summer holiday can be unforgettable. We will care about your calmness and coziness.
For more information, phone: 0554/4 39 92
GSM: 0888 848 056, 0895 702 028
e-mail: rg_nessebar@abv.bg